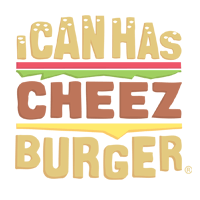 I Can Has Cheezburger?
Reporting For Duty! 38 Pups Hard At Work At Their Very Important Jobs!
Having a ruff day at work? Then you really need a break and check out these dutiful pups very hard at work! Is there anything dogs can't do?! Talk about good boys and girls -- these dogs are professionals!
1

"My Local Hardware Store Has A Dog That Follows You Around, And Takes Your Items To The Counter For You"

---

2

"Lifeguard Doggos In Croatia"

---

3

" Jax Is The Official Stamp Licker At The Post Office"

---

4

"This Best Boy Helping Children Testify"

---

5

"Pilot Scares Away All The Birds Who Might Otherwise Come In To Contact With Aircraft At Vancouver Airport"

---

6

" I Took My Dog To The Vet Today And Met This Guy. The Sign Underneath Is The Best Part"

---

7

"My Buddy's Dog Who Is Trained To Dig Up Sea Turtle Nests So They Can Be Safely Incubated And Set Free After The Hatch"

---

8

"Dog Mechanic On The Job"

---

9

"This Is Oreo And He's The Greeter At Our Menswear Store"

---

10

"Biscuit, A Staff Moral Officer"

---

11

" This Flower Shop Has A Flower Assistant Who Just Needed To Take A Break In A Bed Of Flowers"

---

12

"Good Boy Uuno Works Very Hard As A Video Game Developer"

---

13

"Meet Hope! She Gave Kisses And Candy At The Airport On Valentine's Day"

---

14

"The LCC Comfort Dogs Have Put Their Cutest Employee To Work"

---

15

"This Is My Office Manager. She Keeps Us All In Line"

---

16

"All The Good Therapy Doggos At The Hospital"

---

17

"Barney Is An Assistant And All-Round Good Boy At The Post Office In Drumshambo, County Leitrim, Ireland"

---

18

"New Worker At The Local Gym"

---

19

"This Is Rusty. He Volunteers At My Local Hospital Cheering Up Patients. He Never Leaves Home Without His Glasses And Work Bandana"

---

20

"Are You Happy With Your Current Service Provider?"

---

21

"Meet Aunt B, A Young Mini Doodle With A Very Important Job. She Works For Funeral Homes, As A Comfort Dog For People Who've Lost Loved Ones"

---

22

My Local Print Shop Has A Dog Working On The Counter

---

23

Sammy Is The Official Emotional Support And Greeter Dog At The Psychiatrist Office Where I Work. Licks And Love Are His Specialties

---

24

"Met A Very Good Boy Today, Complete With His Own Business Cards"

---

25

" This Bar I Go To Has A Roof Where The Security Guard Stays In One Spot To Welcome Guests"

---

26

"Very Good Boy Helped Me At The Body Shop Today After I Got Into An Accident. Best Customer Service I've Had In A While"

---

27

" Dogs Working Hard And Going To Be Virtualized Forever In The Last Of Us 2"

---

---

29

"Our Bernese Mountain Dog Visits My High School Kids And Helps Them With Science"

---

30

"Hello! Welcome To The Hyatt. How Can I Help You Today?"

---

31

"I Was Worried About Getting A New Mechanic But She Seems Like A Good Girl"

---

32

This Cute Pupper Helps People With Epileptic Seizures On A Skiing Resort

---

33

Harvey Looking His Best For His First Day

---

34

Security Boy In Shanghai

---

35

"Finn Bartends When He's Not Helping My Sister With Her Vertigo"

---

36

"This Dog Works At "Pets At Home" And It's The Best Thing I've Ever Seen"

---

37

My New Teaching Assistant Had His First Class Today

---

38

This Husky Has A Serious Job Here