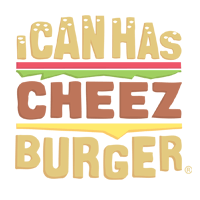 I Can Has Cheezburger?
16 Animals All Tuckered Out After A Long Day's Work.. Of Having Fun
Every week, we bring you the finest collection of tweets written about our furry friends. Here's a link to last week's list, in case you've missed it. This week brings the true king on the "Iron-rich" throne, Sir Munchalot. Some animals are simply skilled at providing us with endless hours of glee and mirth. These ones especially seemed gifted in the art. And g-d bless the internet for providing us platforms to show the world the silliest antics our animals or animals in general can provide. But if you think these comedians are something, these hysterical feline memes are simply a hoot! You can't miss them no matter if you are a cat lover or hater.
1

"Little pupper got all tuckered out on her first day of boating."

---

2

"Started fostering kittens yesterday, this guy tuckered himself out playing with his siblings"

---

---

4

All tuckered out from murdering the roll of paper towels

---

5

All tuckered out after a hard day of puppying

---

6

All tuckered out from playing all day

---

7

"I think work tuckered the little guy out"

---

8

All tuckered out after a bath

---

9

"Found her last month, now after her vaccinations, she's tuckered out from meeting so many people at the dog friendly bar."

---

10

All tuckered out from the park

---

11

All tuckered out from digging

---

12

"Bruce Quillis is tuckered out."

---

13

"Adopted Banksy Bear this morning. He's a little tuckered out today, but we can't wait to show him the world."

---

14

Bengal kitties all tuckered out after thrashing around all the Sunday beer boxes.

---

15

"His first visit to the vet and he's all tuckered out"

---