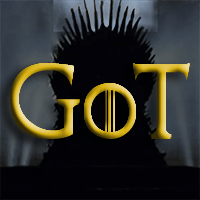 Game of Thrones

Just about everyone was excited for the return of Game of Thrones last weekend, but HBO has a hard time relaxing in its success of the mega-hit show.

When the Twitter-developed, live streaming Periscope app released March 26 it may have seemed to most of us like a way to show off your smoking. A few enterprising individuals thought it might serve a better purpose showing off the return to Westeros.

Well, the BBC reported this week that HBO sent out many 'take down' notices to those viewers who wanted to share their experience. The premium cable giant also woefully shook their heavy head (bedecked with jeweled pity crows, no doubt) over the lack of control they had of their content on Periscope.


"In general, we feel developers should have tools which proactively prevent mass copyright infringement from occurring on their apps and not be solely reliant upon notifications," HBO said in a statement.
This came only a few days after the
first four episodes of the upcoming season leaked
online.
But even with these gaps in their distribution, HBO is far, far from a sinking ship. This is more akin to someone drinking a dribble glass on a cruise ship.