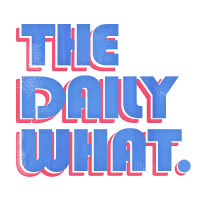 The Daily What
Send Off of the Day: Jon Stewart Will Host His Last Daily Show Tonight


We've known it's been coming for months now, but it's hard to get ready for the end of an era.

Tonight Jon Stewart will come out from behind the desk of The Daily Show and leave the program to his replacement Trevor Noah.

The past couple months have seen remembrance after remembrance, but there's no more putting it off. It's happening.

The final show tonight remains much of a mystery, although there are rumblings that politicians like Sen. John McCain and Sen. Chuck Schumer will make an appearance.

But before he takes that final bow, Stewart wanted to look back at his 16 years of success on the penultimate show last night with his new segment called: "The Daily Show: Destroyer of Worlds".


"What the f*** is going on here?!" Stewart screamed while banging on his desk. "The world is demonstrably worse than when I started. Have I caused this?"

"Hath my efforts all be for naught? As I shuffle off this basic cable coil, must I discover my years of evisceration have bettered nothing? Sixteen years of barbs and jeers spurred none to greatness."


It will be a little bit harder to swallow the bitter pill that is the world without Stewart's sugar coated cynicism to embody the rage we feel night after night. But somehow, we will move forward. <