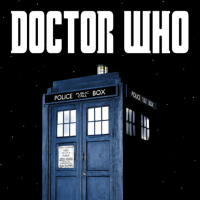 Doctor Who
Dr. River Song Returns to 'Doctor Who' This Christmas
Get your tissues, The Doctor's wife, River Song is returning to the show this Christmas for Doctor Who's annual holiday special. River Song has a convoluted plotline, but in summary as a fellow time-traveler, River and The Doctor generally meet each other out of order.

Like that pair of ear buds in your pocket, these two lovebird's timelines are all tangled together. Whovians everywhere are rejoicing, because most naturally assumed that when Matt Smith left to the role in 2013, the River Song character would leave with him (that's what Smith wanted), but it looks like that was wrong. Actress Alex Kingston says:
To be honest, I did not know whether River would ever return to the show, but here she is, back with the Doctor for the Christmas special. Steven Moffat is on glittering form, giving us an episode filled with humour and surprise guest castings. I met Peter for the first time at Monday's read through, we had a laugh, and I am now excited and ready to start filming with him and the Doctor Who team. Christmas in September? Why not!
Sorry Matt, it looks like River has some other Doctors to flirt with.