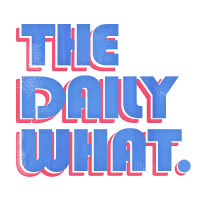 The Daily What
Backlash of the Day: People Thought the Apple Pencil was Pretty Dumb


Yesterday, Apple had one of its events which makes you spend the next few hours madly adjusting your spending expectations for the year. There, they announced the Apple Pencil.

It's a neat little thing, but it's also a total stylus with a fancy name and a $100 price tag.

So, the Internet had at it.


APPLE PENCIL OMG WHAT THE HECK I AM DEAD pic.twitter.com/2MMi0C5ErM

— Justine Ezarik (@ijustine) September 9, 2015
I hope the next version is called the Apple No.2 Pencil.

— Ben Parr (@benparr) September 9, 2015
Apple Pencil gets laughs in a room of people specifically chosen not to laugh at dumb names of things.

— Jeff Cannata (@jeffcannata) September 9, 2015
2014: bigger phones! 2015: apple pencil 2016: apple fax machine 2017: apple pager 2018: apple abacus https://t.co/LLJe2QWSWv

— arit john (@aritbenie) September 9, 2015


There were also a lot of the jokes you would completely expect, but still welcome.


kid - can I get the new Apple pencil? parents - sure here u go pic.twitter.com/nNZ0nUBlUW

— Jenny (@xojennydey) September 9, 2015
Hate to brag, but i am the first person to get my hands on the new #Apple #Pencil pic.twitter.com/LfaekHlfWh

— Daddy (@LifeisSavage) September 9, 2015


And then there was the Apple Pencil Pro:




But the troll of all trolls came from America's diner and weird Twitter participant — Denny's.


introducing denny's toothpick. your teeth, performing at full potential. pic.twitter.com/a8uxWmAwXF

— Denny's (@DennysDiner) September 9, 2015