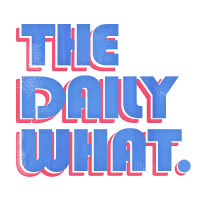 The Daily What
Hook Up of the Day: Girl Matches with That Dude Who Upped the Price on the Life-Saving AIDS Drug by 5000 Percent


For the love of god, swipe left.

Remember Martin Shkreli? You know that guy who bought the cheap, life-saving AIDS drug and then raised the price by 5000 percent?

Well, just like everyone you know, he's on Tinder and Eve Peyser matched with him. She recognized him and wanted to start a frank conversation about his business practices.

It went about as well as you'd expect.