The power of "Girl Code" is strong.
Fourth grader Maddy Douglas was filling out her math homework when she came up with this super sassy answer to a word problem.
The problem sets up a scenario where a group of 4 high school girls and boys go on different dates with each other. It's one of those awful matching problems where you have to find out who X went on a date with at X time.

Maddy wasn't having it.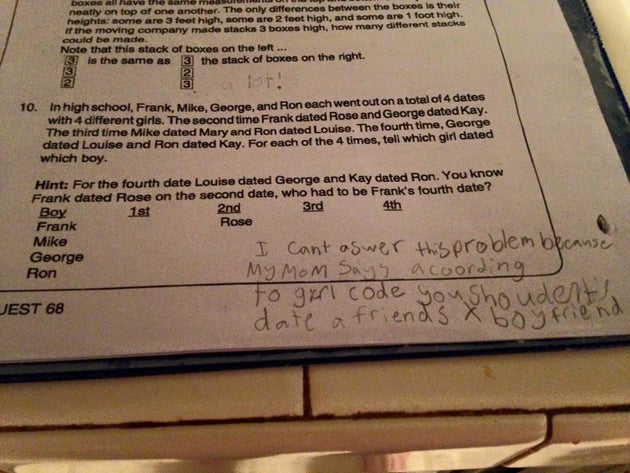 "I can't answer this problem because my mom says acoording to girl code you shouldn't date a friends x boyfriend," she proudly wrote down.
Mom Jenn Douglas told The Huffington Post, ""Her teacher laughed at her answer and told her 'Good point.'"