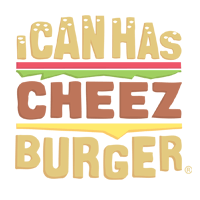 I Can Has Cheezburger?
Margherita Grasso, a children's book illustrator from Italy, has the most beautiful way of sharing what life is like with cats -- all through her art. When you look at her beautiful work, you can't help but feel a sense of calm and peacefulness. She captures the beauty of having cats in your life, even through the mess and sometimes drama. It sure makes you feel glad to have these furballs in our lives.
1

"Good things must always be shared!"

---

2

"What?! All this fuss because I fell asleep in the drawer!"

---

---

4

"Too much affection can be annoying"

---

5

"Unusual ways to say "I love you"!"

---

6

"My daughter was in her bedroom with our cat playing together, suddenly I've heard silence and I wondered what mess they had made ..."

---

7

This is why you should never open the cat carrier in the car

---

8

"Nostalgia: spongy and soft headphones, tangled tape in the walkman, pencils that try to put it back in place and lots of music with a lot of background noise"

---

9

"Do I also have to bear kisses?!"

---

10

"The calm before the Storm!"

---

11

"The endless charm of the closet"

---

12

"Everyone has goals that seem unattainable, the important thing is not to give up at the first obstacle"