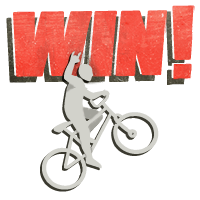 WIN!
John Boyega Stayed in Character as Finn During an Adorable Visit to a Children's Hospital
John Boyega went to visit a small Star Wars fan at the Royal London Hospital. As he explains in the image description he shared on Instagram, Boyega stayed in character the whole time:

This little stormtrooper Daniel had a wonderful wish after seeing the force awakens. Daniel currently lives with a brain tumour and rather than having Finn to himself he wanted Finn to meet the kids at the Royal London hospital and give them some toys. I stayed in character while I was with this brave boy asking him what a car was. He taught Finn about everything earth related! Really thankful for the opportunity this child granted me and I'm just humbled! I hope I played a little part in making you smile young stormtrooper.
He even found a Rey to hold his hand during the trip: