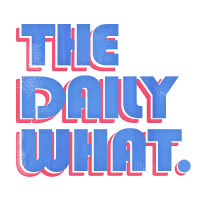 The Daily What
People Have Been Discovering The "Magic Beans" in Their Soap Turning to Beanstalks in the Shower
Lush is a handmade cosmetics company that is known for their particularly fancy bath bombs. They also make a massage bar that includes organic adzuki beans which just happen to sprout in the shower. According to the product description:

Wiccy Magic Muscles contains a warming blend of cinnamon and peppermint essential oils that are said to stimulate the circulation to warm and loosen up stiff, achy muscles.

This isn't a new problem, it seems like people have been Tweeting about it since at least 2015.



via @rachel__deng

Of course, it's been noted that it isn't really meant for the shower anyway. It's an oil bar after all. That hasn't stopped people from growing new little friends in their shower drains.