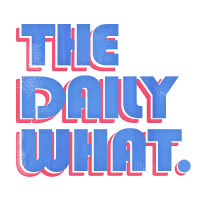 The Daily What
Sad Pawpaw Had a Giant Cookout and He Isn't Sad Anymore!
Hey, remember that sad Pawpaw who ate a lonely burger when only one of his grandkids came to dinner? Of course you do, because he later promised to host a cookout for everyone.

Well, he did! And it worked out.



via @tamerra_nikol



via @vickybumgarner

Well, except that his grandkids failed him once again:



via @mikflawless