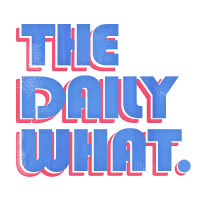 The Daily What
Someone Used the Name "Racist McShootface" to Troll George Zimmerman's Gun Auction
Yesterday, George Zimmerman announced that he would be auctioning off the infamous gun used in the killing of Trayvon Martin as "a piece of American history". It did not take long for that auction to get pulled but Zimmerman managed to find a different website to host his auction after all.

A troll on the internet wasted no time on vigilante justice though, going by the name of "Racist McShootface" and driving the price of the gun into the millions.



via @nrothers


Eventually the troll account was disabled but it was enough to inspire other trolls to carry on his good work. Reportedly, the fake bid made it up to around $65 million. It's unclear if the trolls will ultimately shut down the auction or if it will go to the highest legitimate bidder. The website it is hosted on has made it clear that they do not manage the auctions that users host on their site.

So far the seemingly most legitimate bidder is Brez Morrell according to Gawker, who bid up to $485,000 before "Racist McShootface" derailed the proceedings. Also of note, and not particularly surprising, Brez Morrell's response to trolls was to defend Zimmerman and tell trolls that he (or she) hopes their "children get murdered". Awesome.