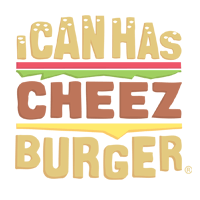 I Can Has Cheezburger?
A kind-hearted man, Henry Kim, created a 'wheelchair' for his disabled pet goldfish and it's a beautiful reminder that all living creatures deserve a chance at life.
Kind of restores your faith in humanity, wouldn't you say?
Read more about Henry Kim and how he saved his goldfish below!
Story via Daily Mail
1

Meet the wonderful man who created a 'wheelchair' for his pet goldfish, Henry Kim!

Henry Kim is 32 year-old fashion deisgner living in Seoul, South Korea. He is an aquarium enthusiast who keeps over 20 goldfish in three different tanks in his house.

---

2

Kim was tired of losing so many of his goldfish due to swim bladder disorder, an ailment which makes them float upside down or sink to the bottom of their bowl.

---

3

Kim thought of a clever way to save his goldfish from the disorder by using plastic components to create a flotation device which he calls a 'wheelchair'.

---

4

Now his goldfish is swimming right-side up!

---

5

Henry Kim told Buzzfeed News, "Fish with this issue only live a couple of months, but thanks to this device, one of my fish has lived to be five months old. My wheelchair helps them stay afloat and have a longer life."