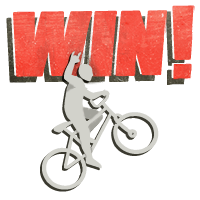 WIN!
Guy Who Decided to Live as One amongst Mountain Goats, Cause Being a Human Is Overrated, Just Won an Award
For starters, what about that dang headline doesn't scream legend! I'm not saying I understand where he was coming from when he decided to go live amongst mountain goats for a few days in the Alps, but I respect the initiative and the fact that he saw that sh*t through.



image: Tim Bowditch

UK-based designer Thomas Thwaites has written extensively about his experience in a novel, GoatMan: How I took a Holiday from Being Human. Thwaits was presented the award for Nobel Prize in biology alongside naturalist and fellow Briton Charles Foster. The awards obviously a spoof, are meant to honor people that make grand achievements that make others laugh and think at the same time.