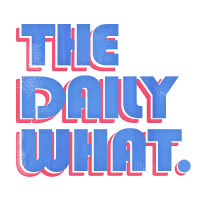 The Daily What
Russian Citizen of the Day: Vladimir Putin Makes Steven Seagal a Real Russian
If Russia is ever "Under Seige," well, let's just say Putin's got a friend who is "Above the Law," "Out for Justice," and "Hard to Kill."
We're talking of course about Steven Seagal, the direct-to-DVD, neck-snappin' superstar, who President Vladimir Putin, in an "Executive Decision," just awarded Russian citizenship to. Looks like Putin's got some backup if he's ever "On Deadly Ground."
Seagal and Putin have never been too far "Out of Reach," as their friendship has had a "Code of Honor" for years, with Seagal escorting Putin to martial arts expos around the world.
The NY Daily News reports that in the past, Seagal has called Putin the "greatest leader alive today."*
"He cares more about Russia than anybody I know," said Seagal. "And he's not afraid to get up and do what needs to be done."
Seagal isn't the first celebrity to be named a Russian citizen. Gerard Depardieu and Roy Jones, Jr. are there with him, feeling the "Fire Down Below" in the "Belly of the Beast."
Uh… "Marked for Death." "Under Siege 2: Dark Territory."
*Not a reference to a Seagal movie called "Greatest Leader Alive Today"