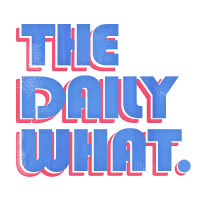 The Daily What
Step Dad of the Day: Cop Pulls Kid Over and Teaches Him To Tie a Tie
Tying a tie is basically impossible, especially when you need some guy who isn't your father to help you tie. Just ask this college kid who had the cop that pulled him over teach him how to do it.
When college student Tevor Keeny was pulled over for speeding by Officer Martin Folczyk, he admitted that he didn't know how to tie a tie, telling Folczyk that he was rushing to a friend's house because his friend knows how to tie a tie. That's when the cop arrested him and threw him in jail.
Just kidding, the cop taught him to tie a tie.
Ugh. He's not even the kid's real father. What's next, he's going to expect to play catch with this kid he pulled over? Is he going to teach him to shave? The cop isn't even his real father!