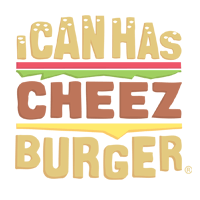 I Can Has Cheezburger?
And then the conversation got carried away and before we knew it -- Sean Astin Appreciation Day was born! And we're totally on board!
It all began when Twitter user @samxgrace posted some photos of Sean Astin adorably hanging out with a cuddly otter, but made the mistake of saying, "Sean Astin from 'Stranger Things'".
Check out the hilarious transition, from otters, to diapers, to an entire day dedicated to Sean Austin, below!
1

Twitter immediately imploded thanks to this photo of Sean Astin and an otter kissing:

---

---

---

4

No one was more surprised by this show of social media affection than the actor himself, who immediately tweeted the following:

---

5

Then, users grew concerned that people only knew Sean Astin from Stranger Things and decided to educate the younger generation. What followed was an array of tweets that placed a proper focus on his other unforgettable roles.

---

---

---

---

---

---

---

12

His daughter even joined the fun!

---

13

Some took the time to suggest designating this day as 'Sean Astin Appreciation Day.'

---

14

Others decided to immediately check out his new Netflix show, 'No Good Nick'.

---

15

Just some more Sean Astin lovin' fuel

---

16

Happy 'Sean Astin Appreciation Day', Sean Astin!