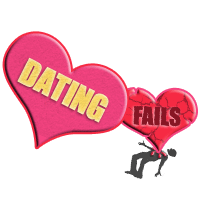 Dating Fails
Man Fronting as Sex Therapist Accidentally Adds 256 "Girlfriends" to WhatsApp Group
A 40-year-old dude named Gerald Kitching has been posing as a sex therapist and scoring an insane amount of digits on the dating apps Tinder, Plenty of Fish and Match.
Recently, karma has caught up to him as he attempted to delete the girls' contacts from his phone and somehow managed to create a WhatsApp group instead.
The girls then decided to put on a roast of Kitching by sharing stories and lines the creeper had been feeding them for the last few months.
1

Kitching, from South Africa, also goes by the name Gerald Rossouw.

---

2

The dude apparently has two LinkedIn profiles under the name Gerald Rossouw. In one, he's the director of a paper firm. In the other, he's a sex therapist.

---

---

4

"Glad I am getting roasted now." --- YES, dude... You've earned it.

---

5

Congratulations! You played yourself.