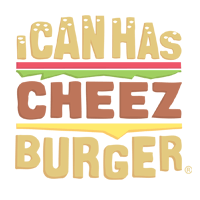 I Can Has Cheezburger?
Ready to smile? Each week we are featuring the newly adopted pets of the week! From kittens and puppies to families and seniors! Is there a lovelier sight than an animal being adopted?! We wholeheartedly thank those who have adopted, providing animals with a loving, comfortable and warm home. There's literally nothing better.
For those of you who are thinking about getting a pet, just remember; adopt, don't shop!
1

"My fiancé heard meowing under our back porch and now we have a kitty. Meet Yogi"

---

2

"Told he was very shy yesterday when I adopted him"

---

3

"Follow up from earlier today: We brought home "Huxley" and it didn't take long for him to make himself at home! Thanks for the name suggestions!"

---

4

"Heard this little one crying on the side of our house. We think she may have been the runt and gotten left behind. She was in pretty bad shape when she came to us but what a difference a week of TLC makes (top left was the first day) Absolutely n love--

w/her! Everyone, meet Mona (Monkey, in Spanish:)"

---

5

"Just adopted Toni and Fran"

---

6

"First ride back from the shelter!"

---

7

"It's official. This little stray adopted us! Meet Dash, who was rescued in the 103°F Texas heat and cooled off on our dashboard."

---

8

"So glad we adopted these twins. They're inseparable."

---

9

"This is April. We just adopted her today, so I figured I'd share. How can you not love that smile?"

---

10

"My newly adopted kitty Luna. BTW I haven't moved my arm in an hour"

---

11

"I adopted my first kitty! Meet Auggie!"

---

12

"Went to the local shelter just to "look"... left with this cutie. Meet Aya!"

---

13

"Got my new best friend today and didn't even realize it was International Dog Day. Meet Milo"

---

14

"Decided I couldn't separate these two, so I adopted both."

---

15

"Last night I found this super cuddly little guy. Meet Jack Harkness. Candy corn for scale."

---

16

"Adopted a senior cat & he's so loving. Meet Khajiit."

---

17

"Everyone meet Pearl. She's so happy to be adopted and loves the camera."