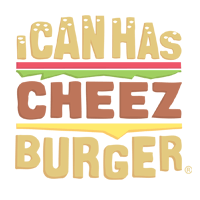 I Can Has Cheezburger?
It called a 'Cat Flehman Response', and it's also known as the cat 'stinky face'. And while the face may look silly, bizarre, or even sometimes concerning, there's actually a scientific reason behind the phenomenon!
Story via Catster
1

What is a cat flehmen response?

You may have noticed your cat hangs its mouth open after sniffing something, whether it be a house guest or a new toy. Dr. Sasha Gibbons of Just Cats Veterinary Hospital in Stamford, Connecticut, "The flehmen response is a type of sniffing, but instead of using their nostrils, cats inhale the air through their open mouths."

According to Anthrozoologist John Bradshaw, cats DO have sort of have a sixth sense in the sense that this response is somewhere between a sense of smell AND taste together.




---

Dr Gibbons explains why cats use the flehmen response, "to detect chemical stimuli, such as pheromones, that are present in urine and feces, or areas that cats have marked with scent glands."

But it's more interesting than that! Male cats usually flehmen more than the female cats! Dr Gibbons explains, "Male cats use the flehmen response in relation to mating. Scents can help indicate compatibility and if timing is right."

---

3

Are the cats the only animals that experience the flehmen response?

Not even close! Flehmen response is common with not only domestic cats, but wild ones as well! And outside the cat family, horses, giraffes, buffalos, goats and llamas have all been seen demonstrating the flehmen response.

According toSlate reports, humans used to have the same vomeronasal organs needed for a flehmen response but it got phased out during evolution -- thank goodness for that! Can you imagine how ridiculous we'd look?

---

4

Should we ever be concerned when a cat has the response?

Not at all! As funny as it may look, there is no harm to a cat exhibiting a flehmen response," Dr. Gibbons advises.