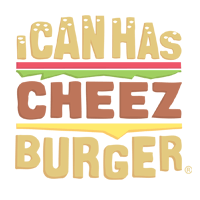 I Can Has Cheezburger?
The finalists of the 2019 AGORA Awards have been selected, after 130,000 submissions! And they are all spectacular! The winner will be announced November 6th, and win the title of 'world's greatest photo' along with a whooping $25,000!
Any while all the selections are breathtaking, we've simply only collected the animal pics. For the complete selection, head over to the AGORA Awards site.
Via AGORA Images
1

"Ant Balancing The Earth"

It took the photographer 4 hours to take this shot of an ant carrying water drops spread on a piece of thread.

---

A lizard and a snail having a cute moment.

---

Red-eyed tree frog in West Java.

---

Perfect timing for this shot of a Hoopoe bird feeding its chicks.

---

Lynx spotted in the Cábarceno Natural Park.

---

This wasp is on a mission to bring its prey home!

---

More than a 2-hour wait for this photographer to capture a tender moment between a chimpanzee and its infant at the Tenerife zoo.

---

The professional wildlife photographer took this photo in Antarctica, where crabeater seals like to rest on ice for a nap.

---

---

Shot taken at the Madrid safari

---

11

"Echoes Of The Unknown"

The photographer wanted to display the cordial relationship between a man and a beast.

---

Snapshot taken during a road trip in California, Todos Santos. The photographer was lucky to snorkel with the animals afterwards!

---

13

"When The Buffalo Comes Back"

Buffalos bathing in Pleiku, Central Vietnam.