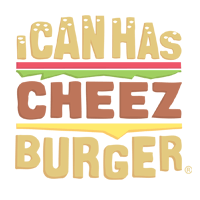 I Can Has Cheezburger?
As 2019 quickly draws to a close, illustrator Mauro Gatti is highlighting the best news stories of the year and sharing them on the site, 'The Happy Broadcast.'
As written in the 'About' section, Gatti writes why 'The Happy Broadcast' was created, "I'm honestly fed up with all the bad news everywhere. I am not a journalist or an influencer, but I want to use my art to spread some positivity. I want to create something positive as an anti-venom to the vitriolic rhetoric that pervades our media. That's why I illustrate and share positive news from around the world in the hope that it brings you some happiness and inspires you to spread some good news yourself!"
We're definitely feeling that positivity, Gatti!
Here are some of the best animal stories of 2019, to see ALL the best news stories -- check out the website or Instagram!
---

---

---

---

---

---

---

---

---

---

---

---

13

Vote now for your favorite cat meme of the decade!

---

---

---

---

---

---

---

---

---

---

---

---

---

---

---