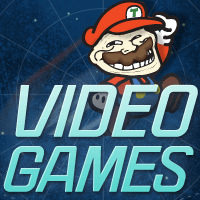 Video Games
Thanksgiving Day is Just Like a Game Console Release
This year, we have plenty of reasons to be thankful.
Subtle clues start showing up hinting that something awesome is going to happen in November...

You stock up on the right food...

... and put on the appropriate attire.

Everyone has to get their hands on the best one...

... even though they're kind of all the same.

Then the day finally arrives!

Your extended family starts showing up...

Including your weird uncle who you wish would just leave...

Thankfully, your cool cousin shows up as well...

... who you just end up playing Wii with in the den until dinner is ready.

You set the table...

Everyone sits down...

And digs in!

And while it all felt awesome when it happened...

... you can't help but feel...

... like it was all more fun when you were a kid.

Secretly though...

You're just waiting for the jolly fat man to start making moves anyway...