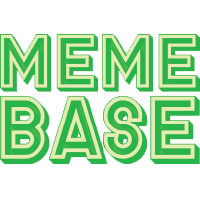 Memebase
If You Went Barhopping in America With the Disney Princesses, Only a Single One of Them Could Legally Join You
The United States has the highest drinking age of any country on Earth. So, if you went for a pub crawl in England, or to Oktoberfest in Germany, a handful of the princesses would get past the bouncer at the door. But in America? Just one.
Alice couldn't join you, she's only 12.

In the original story of Through the Looking-Glass by Lewis Carroll, Alice is only seven. For the movie, however, Disney bumped up her age to 12.

Aurora couldn't join you, she's 16.

That's okay, Aurora wouldn't be much fun anyway. She'd be asleep by, like, 10:30 at the latest.

Jasmine couldn't join you, she's 15.

In the movie, Jasmine is forced by an old law to be married by her 16th birthday.

Pocahontas couldn't join you, she's 18.

The real life Pocahontas saved John Smith's life in December of 1607, at the tender age of 12. Disney changed things up a bit for the movie, though.

Tiana couldn't join you, she's 19.

Although mad props for being a small business owner as a teenager!

Elsa! She's 21.

Everyone's favorite Snow Queen is the only 20-something in the entire bunch of Disney princesses, which, when you think about it, is kind of weird...