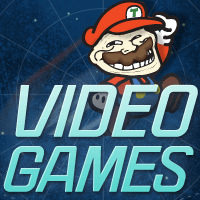 Video Games
Flappy Bird Was Taken Down by its Creator... and Now the Clones are Taking Over. Mobile Gaming is Shameless.
The addictive game that was at the top of iPhone and Android app downloads disappeared from app stores on Sunday. "I am sorry 'Flappy Bird' users, 22 hours from now, I will take 'Flappy Bird' down," developer Dong Nguyen tweeted on Saturday. "I cannot take this anymore."

People who still want to play Flappy Bird are still searching for it on iOS and Android and the clones are now rising to the top. Some are so shameless (Happy Poo Flap) it is ridiculous.
Iron Pants

Flying man instead of a flying bird. WOOOOOOOOOO!

Flappy Bee

Flappy Wings

More ripping off Nintendo...

Fly Birdie - Flappy Bird Flyer

Why thank you! I love useless microtransactions!

Flappy Plane

Clumsy Bird

Fluffy Birds

Flappy Fish

Birdy Flap

Aaaand... Happy Poo Flap

The end is upon us.