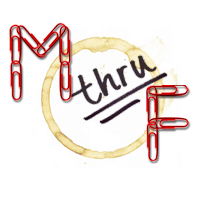 Monday Thru Friday
The eye infection that has been plaguing Bob Costas has spread to his other eye; Costas will step down tonight in favor of (hopefully infection-free) Matt Lauer. This is how the internet responded.
Some were suspicious.

Others were sure that Costas had a trick up his sleeve.

But most were only interested in comparing Costas to pictures of other things with weird eyes.