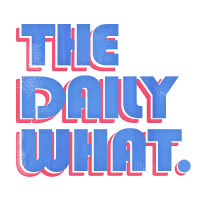 The Daily What
21 Bears Keepin' Their Cool on International Polar Bear Day!
It's International Polar Bear Day and that means it's time to celebrate how incredibly cool these ferociously furry beasts of the north truly are. Take a lesson in how to be chill from these super-cool polar bears!
Just Follow My Lead!

They're Actually Encouraged

Go Ahead and Pet Him...See What Happens

What a Polar Baller!

Top This, Sea Lions!

He Didn't See You...Just Be Cool...

I Didn't Even Know We Got These!

Peck Me One More Time...I Dare You!

Got Any Polar Noms?

I Know Exactly What to do With This...

I Always Get the Latest Dev-Ices!

Yeah...I Know it Was Frozen...So What?

Read My Teeth!

I Think You're About to Lose Your Game of Chicken

Psh...It's Not Even Loud

Let Me Show You How to Splash With Some Style!

Yep...Definitely Necessary!

I Call This a Polar Ice Shelfy

Based On Your Response, I Must Take a Nibble of Your Leg in His Stead

You Mean You Can Only Hold Your Breath for Minutes at a Time?