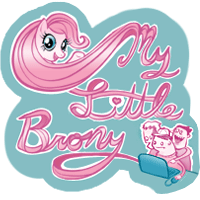 My Little Brony
#5 - Bats!

Coming in at Number 5, is Applejack's ode to prejudice and paranoia. If I had known this would become a Twilight Zone episode, I would have prepared.

#4 - Hearts As Strong Horses

The CMC's singing debut takes home the number four slot. It's adorable and catchy.

#3 - Glass of Water

Discord's never ending string of requests in Glass of Water reminded me of If You Give A Mouse A Cookie as interpreted by Gilbert & Sullivan, also it's #3.

#2 - Apples to the Core

Admit it, this got #2 just because of the jig.

#1 - Find The Music In You

With just over 15% of the vote, this hit single from Flutterguy and The Ponytones topped your charts.