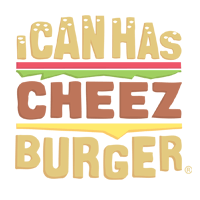 I Can Has Cheezburger?
Chloe's First Acupuncture Was A Success!
Chloe is just one of many rescued kittens by Hannah Shaw aka KITTEN LADY. Hannah rescues orphans and runs an advocacy project on a mission to change the world for the tiniest felines. She's changing the world one kitten at a time and has created a community in which many looking for help or guidance can go to http://www.kittenlady.org/ for answers. Check out her Instagram page for the full story and more up to date activity on Chloe at https://www.instagram.com/kittenxlady/ .

Chloe was rescued with rear leg paralysis from suspected abuse. She was picked up by Hannah at the animal shelter and taken home. This is where her long journey began


---

Chloe is taken to 4 doctors as well as a neurology center. Here she is keeping a brave face with her favorite alpaca friend. But things were not looking so well for her.


---

Until... they tried acupuncture. After seeing specialists about the fractures on her spine it was noticed that Chloe was able to retract her toes. This gave hope!


---

This is Chloe during her first every acupuncture. It was reassured that she didn't feel a thing and as you can see in the video, she was even able to stand up and move her hind legs and tail! A total win!




---

We are so proud of the progress Chloe has made and continues to make! This is the kitten on the road to happy days!