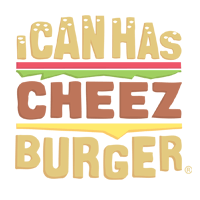 I Can Has Cheezburger?
10 Helpful Tips on How to Become the Easter Bunny
Easter is coming and there can only be one Easter Bunny so you need to be all ears right now. We've put together a list of tips that should help you thump the competition. Heed this advice and you'll be sure to be a hop above the rest!
Agility is key. Those eggs need to be hidden in the trickiest of places.

Eat plenty of greens. You're going to need your energy.

Be ready to carry eggs and gifts all day long.

Make sure you have a nice strong hop!

Always have your wits about you.

Get a good night's sleep before the big day.

You've got to be quick on your feet! Nobody can catch the Easter Bunny!

If you are spotted, make sure your fur is soft and shiny.

And get ready for those photo ops...everybody wants a picture with the Easter Bunny.

Those kids can be dizzying...make sure you're ready for them.

BONUS TIP: If you're not an actual bunny...you should at least look the part.