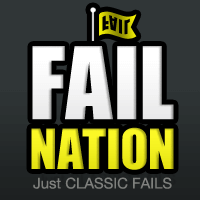 FAIL Nation
There's No FAILing in Baseball, Except When There Is
It's that time of the season again, folks! The smell of freshly-clipped grass and spilled draught beer (MSRP: $8) lingers in the air, which means it's baseball season! Check out some of the best of the worst of America's pastime right here.
Neither did the graphic designer who thought this was a good idea:

Then again, Spider-Man probably wasn't having the best day either.

For that matter let's not forget the FAILures of our supporting friends down on the sidelines:

And lastly, you, the fans. Enjoy the season, but maybe not like this guy.