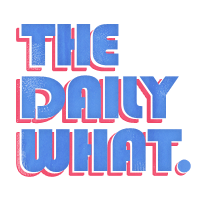 The Daily What
A Jackson, Mississippi couple was forced into a change of venue for their recent nuptials after members of their predominantly white church objected to the ceremony of the black bride and groom. Pastor Stan Weatherford of First Baptist Church of Crystal Springs suggested the relocation after a small group of dissenters -- estimated around five or six -- made their opinions known about Charles and Te'Andrea Wilson's celebration:
I didn't want to have a controversy within the church, and I didn't want a controversy to affect the wedding of Charles and Te'Andrea. I wanted to make sure their wedding day was a special day.
Weatherford performed the ceremony at another church, but the situation isn't sitting well with other members of the congregation, who say they were completely unaware of the situation. Member Casey Kitchens shared her thoughts:
This is a small, small group of people who made a terrible decision. I'm just ashamed right now that my church would do that. I can't fathom why. How unfair. How unjust. It's just wrong.
[gawker]