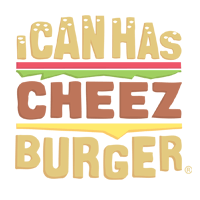 I Can Has Cheezburger?
5 Sweetest Inter-species Friendships (IN GIF FORM!)
Just because two animals aren't from the same gene pool doesn't mean they can't be friends! Here's five of our favorite inter-species friendships.
You are Beautiful, Honey. That Poodle isn't Worth Your Time.

Real friends pick you up when you're down! Stroke your ego! Pet your face!

Cuddle Buddies

Just because he's cold-blooded doesn't mean he's cruel. This lizard just wants some love.

This Tuna is Friendly

Dolphins must be smart animals if they appreciate the glory of land-kitties.

Oh Crab. You Crazy.

Unending patience is the sign of a true friend.

You Scratch My Back, I'll Scratch Yours

In the end, it's all about give-and-take.