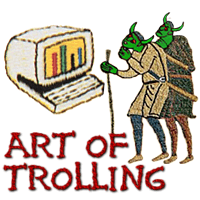 Art of Trolling
Kids Prank Their Parents Into Thinking They're Buying Drugs
Canadian comedian Nathan Fielder had an epic idea for trolling parents: have kids pretend to mistext their moms and dads, saying only "got 2 grams for $40." Watch as the parents freak out and chastise their kids, with some even getting a bit too real...
The tweet that started it all.

Harsh, but not as harsh as the next one...

Ouch! Too real, "Pops." If that IS your real name...