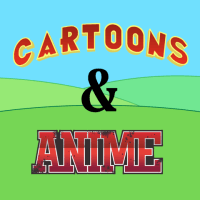 Cartoons & Anime
9 Times the Simpsons Predicted the Future
The Simpsons is always on point for parodying American culture, but sometimes the show actually predicts it:
Simulation games

Looking at you,

Farming Simulator

.

The Simpsons

caught on to these as early as 1998.

(

TexMechs

)

Horse meat in beef

What if there was horse meat in our beef

the whole time

!?

The Simpsons

showed it six years before the IRL event.

Star Wars VII and Alvin and the Chipmunks 3

As if nailing the fact that VII was a giant apology wasn't enough, The Simpsons also knew what movie would open alongside it in this episode from 2009.

"Ice to see you"

McBain, the Simpsons' Schwarzenegger/Willis parody, used the same bad ice puns that Schwarzenegger does in the 1997 Batman and Robin, only McBain did it 4 years earlier.

Siegfried and Roy tiger mauling

In 2003, Roy of Siegfried and Roy was famously attacked on stage by his white tiger, Mantecore. The Simpsons predicted this ten years before it happened.

Mutant tomatoes

A 1999 Simpsons episode featured tomatoes that were mutated by radiation. This actually happened in 2011 after the Fukushima nuclear disaster.

(

Daily Mail

)

"Malfunctioning" voting booths

2008's Halloween special episode of the Simpsons predicted 2012's voting scandal in which electronic voting machines switched votes:



President Trump

Hopefully this one doesn't come true. "Bart to the Future" predicts that Donald Trump would become president (right before Lisa Simpson).

Rocket League

Maybe this game wasn't such an original idea after all.