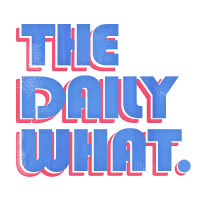 The Daily What
Be Like Bill Is the Public Service Announcement Your Facebook Friends Need
Bill is a smart, caring stickman with a fashionable hat and a head full of common sense. He's the Facebook friend you won't have to block after seeing one too many vague posts that may or may not be about you. Some people, (apparently people who are not like Bill) dislike this passive aggressive meme.
He's Got Excellent Facebook Etiquette

He Will Make You Wait for a Complete Sentence

But You Won't Be Getting Any Annoying Invitations From Bill

Bill Knows Hygiene

He Keeps The Volume Down

As a bonus, he also protects his hearing! What a guy.

He Knows What to Do With Spam Mail

And He's Not at All Superstitious

Bill's Popularity Has Sparked Some Pushback and Inspired a Rival Facebook Page

They have some good points.

They Also Have Some Not So Good Points

Despite how catchy his latest album is, there are definitely reasons.