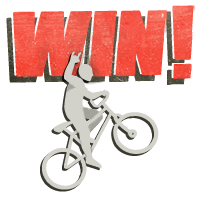 WIN!
The Employee Responsible for These Amazing Boarding Signs May Be a Little Too Good at His Job
This Virgin America employee wasn't content with simply saying "Enjoy your flight!" on his boarding signs. After making sure all the flight information is correct, he usually adds a little flair to the greeting.
This One Happened on April First

Happy Holidays!

This one apparently got taken down pretty quickly.

February First

Yes

What Will He Do Next?