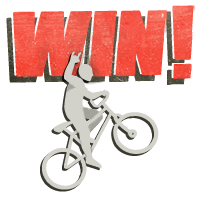 WIN!
World Record of the Day: Man Solves Rubik's Cube in Under Five Seconds, Makes Us Self-Conscious About Our Hands
Today in "what hands are actually for," a Dutch man set a new world record by completing a Rubik's Cube in under five seconds. The Daily Mail reports that 20-year-old Mats Valk deafeated the Cube in 4.74 seconds, making us look ridiculous because, let's face it, we can barely hold on to our phones for five seconds without dropping them and shattering the screen.
Valks took the record last weekend at the Jawa Timur Open 2016 in Blitar, Indonesia, where humanity actually learned that simply opening doors and holding mugs of coffee were the least of what the human hand was capable of. After a brief look at his Rubik's Cube, Valks picked up the cube and beat the previous record by .16 seconds. Lucas Etter, the previous record holder, is now like the rest of us, wondering what these 10 digits are actually for. Now, everyone look at your own hands and wonder, what have you done for me lately?
Meanwhile, the only one not asking that is this guy: