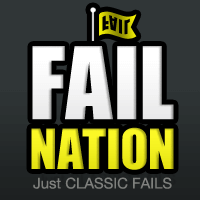 FAIL Nation
In the Most Canadian News Story Ever, a Driver Runs Into a Restaurant, Buys a Round of Wings on the House to Apologize
Via CBCNews:
None of the customers at the Shoal Harbour Drive restaurant were seated at the centre tables when the truck crashed through the front window into the dining area.

The apologetic driver bought wings for the startled customers who were in the restaurant at the time.

A spokesperson with the company said there was no structural damage to the building, just broken windows and damaged furniture.