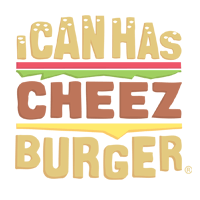 I Can Has Cheezburger?
Dogter just called! We've got your cuteness prescription filled for another week!
Nothing -- and we mean nothing brings on those warm mushy feeling like a huge dose of animal cuteness! We scoured the internet to bring you the cutest animal pictures of the week! Bringing you cuteness every week - stay tuned for next week's dose! If you missed last week's dose, and you need a cuteness overload, check out last week's here.
1

"A rescued baby ringtail possum warming up in front of a car heater"

---

2

"My local aquarium posted this little guy looking excited for the Year of the Rat

---

---

4

"Baby Koala Reunited With Mother"

---

---

6

"Just one of my moms goats.

---

7

"Piggies are happy that their favorite human is back home (from Barn Sanctuary)"

---

---

9

"Today is Fiona's 3rd birthday!"

---

10

"Happy froggo enjoys the welcomed rain showers in Queensland"

---

---

12

"Are you my mom who takes care of me?"

---

13

"Passed out in the window"

---

14

"So my mum sent me a pic of a new friend she made whilst relaxing on her porch... She absolutely loves birds so was absolutely stoked!"

---

---

16

"Proud parents and their little chicks"

---

17

"A tiny snake giving finger hugs"