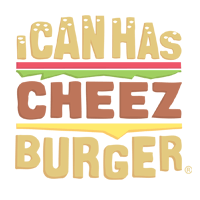 I Can Has Cheezburger?
Dogter just called! We've got your cuteness prescription filled for another week!
Nothing -- and we mean nothing brings on those warm mushy feeling like a huge dose of animal cuteness! We scoured the internet to bring you the cutest animal pictures of the week! Bringing you cuteness every week - stay tuned for next week's dose! If you missed last week's dose, and you need a cuteness overload, check out last week's here.
1

"The time I rescued a crying kitten outside my cat cuddled her"

---

---

3

"Look at his little butt"

---

4

"This is the cutest thing to wake up to"

---

5

"A happy little owl in a towel"

---

---

7

"Her eyes look like a Disney character's eyes"

---

---

9

"This blind cat looks like he can tell you secrets of the universe"

---

---

11

"The Baby Yoda of Cheetah cubs"

---

12

"Gang war at the pet shop"

---

13

"Baby kangaroo stretching"

---

14

"Having the time of his little life. Enjoy big things in short life."

---

---

16

"The best big brother of all"

---

17

"My cat looks like he just told his favorite joke and he's so proud of himself"

---

18

"The dryer is so comfortable"

---

19

"Met this cutie at the beach in Denmark"

---

20

"A gorgeous black panther cub holding their bottle with some massive paws"