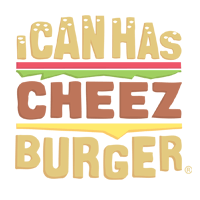 I Can Has Cheezburger?
Imgur user, babsginger, just shared the cutest encounter with a new guest in her building! It was Monday when a playful kitten had entered the building, after her significant other left the door open for a minute.
Sharing videos and pics of the adorable encounter, babsginger claims this is how all Monday's should start... and we couldn't agree more.
In fact, yhy stop there? This is exactly how all days of the week should start!
So even though it's not Monday (yet), here's a little cuteness to jumpstart the day!
1

"Playful kitten entered the building after SO left the door open for a minute. Cute, right?"

---

2

"So I took the time to play with her. After all it's Monday morning"

---

3

"She's still has to master that sneak attack"

---

4

"Not my cat. She was put outside after the play session. And a few scritches... for her and from her"

---

5

"Some wisdom for the upcoming Monday's"