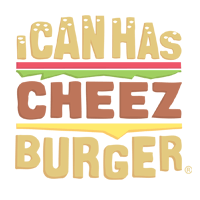 I Can Has Cheezburger?
Dogter just called! We've got your cuteness prescription filled for another week!
Nothing -- and we mean nothing brings on those warm mushy feeling like a huge dose of animal cuteness! We scoured the internet to bring you the cutest animal pictures of the week! Bringing you cuteness every week - stay tuned for next week's dose! If you missed last week's dose, and you need a cuteness overload, check out last week's here.
1

"Taking the duck for a walk"

---

---

---

4

"Adorable Puss on Boots"

---

5

"Doggy patiently waiting his turn."

---

6

"Parrots playing basketball"

---

7

"New baby meerkat at the Miami Zoo"

---

---

9

"Newly hatched sea turtle."

---

10

"Baby snakes chilling in a plant pot"

---

11

"Will you please do that petting thing"

---

---

---

---

15

"This little guy always bring dried seed to trade for some nuts"