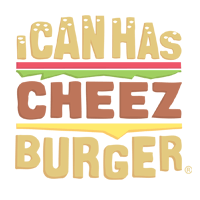 I Can Has Cheezburger?
Dogter just called! We've got your cuteness prescription filled for another week!
Nothing -- and we mean nothing brings on those warm mushy feeling like a huge dose of animal cuteness! We scoured the internet to bring you the cutest animal pictures of the week! Bringing you cuteness every week - stay tuned for next week's dose! If you missed last week's dose, and you need a cuteness overload, check out last week's here.
---

2

"Bunnies flop over when they feel completely safe"

---

3

"TIL that a nest full of Squirrels is EXTREMELY adorable"

---

4

"Tiny kitten adores its hooman"

---

---

---

---

8

"Parakeet can't handle their doppelgänger"

---

---

---

---

12

"Baby duck feet under water"

---

13

"This rescued baby kangaroo."

---

14

"Did I ask you to stop ?"

---

15

"My girlfriend said she could train the cat. My jaw literally dropped. Say hi to Asher."

---

16

"You don't move when your pet is on you"

---

17

"favorite park is closed for renovations today"

---

18

"Da cutest danger noodle"

---

19

"Bats are often mistaken as rodents but in fact they belong to their own mammalian order called Chiroptera. They are more closely related to cats than rats."