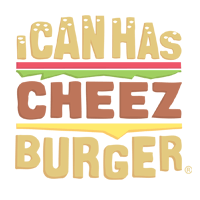 I Can Has Cheezburger?
We searched through the most upvoted cat pictures on the subreddit r/cats, this week, and we decided to share them all with you!
The pictures all have one thing in common, and that is, of course, cats. However, that's where the similarities end.
There are images of hilarious cats being hilarious, adorable-ness (naturally), and mourning and loss. We wanted to take a moment to appreciate the beauty of all these cats and remember those who have recently left us, they may be gone but never forgotten.
1

"The council will decide your fate"

---

2

"I know sick cat posts are a dime a dozen, but I want to share my best friend Smokey before it's too late. He's 17 and has hyperthyroidism and failing kidneys. He isn't gone yet, but I'm already going through grief. I hope you all think he's as handsome -

as I do."

We definitely do!

---

3

"Attempted to take a cute video of my cats licking each other, and then this happened..."

---

4

"The most adorable kitten"

---

---

6

"Don't need bed when I have my human"

---

7

"Simon passed away yesterday on the way to the vet. I'll miss you big man."

RIP Simon, you will be missed.

---

8

"Olie turned one this weekend. She wasn't that excited."

---

9

"Made the bed, kept cleaning the apartment, realized I hadn't seen the cat for a little bit and found him like this"

---

10

"People tell me she is generic looking, but I would recognize her stare anywhere"

---

---

12

"Seeing snow for the first time"

---

13

"My beautiful 17 year old girl lost the fight today. She was my first cat, and I couldn't have asked for better."

---

---

15

"Little fighter Artemis. The only kitten of the litter to survive birthing, he was born with radial hypoplasia of the front right paw and only 2 toe beans on his back right paw. Almost lost him to infection and we didn't know if he would ever be able to -

stand. He can! My fighter bean."

---

16

"We're moving country soon, and the cat passports have a space for a photo. This is Blaze's official icon!"

---

17

"Today my beautiful angel died,and I wanted to commemorate him sharing the picture when he became a meme"

---

18

"Meet Yuna. She is 15 year and has no teeth due to a prior infection. She is the sweetest old kitty and is constantly sticking out her tongue."

---

19

"My mom painted my kitten for Valentine's Day"

---

20

"Still can't believe someone threw him from a moving vehicle as a baby. He's been my treasure since I adopted him 7 years ago."

---

21

"She spent 10 of her 11 years in a shelter where they thought she was feral. No human contact. One year after adoption, she's a happy, derpy lap cat"