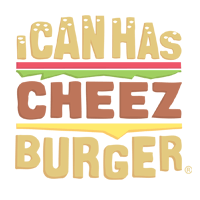 I Can Has Cheezburger?
Dogter just called! We've got your cuteness prescription filled for another week!
Nothing -- and we mean nothing brings on those warm mushy feeling like a huge dose of animal cuteness! We scoured the internet to bring you the cutest animal pictures of the week! Bringing you cuteness every week - stay tuned for next week's dose! If you missed last week's dose, and you need a cuteness overload, check out last week's here.
1

"A group of otters chasing a butterfly"

---

2

"My boyfriend and I got pictures taken with wolves today, and this cutie loved belly rubs."

---

3

"Kitties are almost ready for harvest"

---

4

"The best cover i've seen so far"

---

5

"'Whacchu lookin at, peasant?'"

---

6

"Snow leopard cubs wiggling their ears in unison as they nurse"

---

7

"Meet the derpiest fuzzball to ever walk the earth"

---

8

"There's a goat in my coat!"

---

---

10

Always wave back to a cat who is waving to you."

---

---

---

13

"Help i lost my lovebird in this pile of mangoes!"

---

14

"Wobble fluff smaller than hand"

---

---

16

"Caracal cat adjusting it's ears"

---

---

18

"George the goose got a new girlfriend called Florence and it was love at first sight."

---

19

'I Can Has Cheezburger?' haz a new YouTube channel!