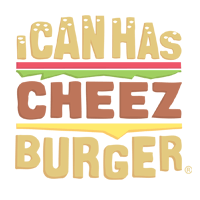 I Can Has Cheezburger?
Dogter just called! We've got your cuteness prescription filled for another week!
Nothing -- and we mean nothing brings on those warm mushy feeling like a huge dose of animal cuteness! We scoured the internet to bring you the cutest animal pictures of the week! Bringing you cuteness every week - stay tuned for next week's dose! If you missed last week's dose, and you need a cuteness overload, check out last week's here.
1

"Baby snakes chilling in a plant pot"

---

---

---

4

"A mother and baby potoroo enjoying a simple brunch"

---

---

6

"Just an owl fixing his friends bad feather day"

---

---

8

"A baby goblin bat, native to Cuba."

---

---

10

"Bear cub and little lion are best friends"

---

11

"He thicc and a cutie"

---

12

"I love you my little kitty"