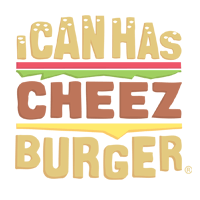 I Can Has Cheezburger?
Have you decided on a Halloween costume for this year? What about your four-legged companion? If not, you better get to it! To inspire your spooky selection of your disguise on the night of fright, here is an eerie series of photos for you and your pet to enjoy!
1

Two Cave People and Their Pooch

It wasn't easy tying that bone necklace around Butch's neck...it kept ending up in his mouth!

---

Unless this cackling crackpot has cruel plans for her pal on the leash, I'm guessing she's moved on to a more creature-friendly attire.

---

3

A Jailbird and His Companion in Crime

It looks like these two are up to no good... They do know that the candy is given out for free and they don't have to steal it, right?

---

4

Honeybee and a Fragrant Flower

Most bees just like to smell the flowers... We all know what dogs like to do in flowerbeds!

---

Go fetch two pints of grog, me hearty!

---

6

A Dignified Doggy and His Butler

Be a good boy and retrieve my slippers, Jeeves...to chew on, of course!

---

7

Angler and His Catch of the Day

Looks like he brought in the big one! I've never seen a fish drool so much...

---

I know the furry one can sniff out the other two when they all lose each other in the festivities.

---

That's quite the plumage! I'm sure they'll be spotted in the night!

---

10

Three Little Piggies Pretty in Pink

One of the piggies is a bit more "little" than the other two...

---

While many are familiar with the Egyptian history of the feline variety, not many know that the Queen of the Nile apparently adored her canine companions as well.

---

12

Cowboys of the Wild West

Get along there, little doggie!

---

13

A Patriot and his Pups

The British are coming! Sic'em!