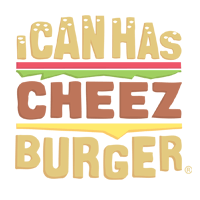 I Can Has Cheezburger?
Sure, You Love Cat Videos But Are You Dedicated Enough to Go to a Cat Video Festival?
This year thousands of cat video lovers gathered in St. Paul, Minnesota to celebrate the fourth annual Internet Cat Video Festival. Fans dressed in all manner of cat themed regalia to enjoy the festivities and watch a 70-minute long compilation video featuring the best of 15,000 submissions. The festival's crowning event is the Golden Kitty award which is determined by popular vote in the month leading up the the event and announced during the festival. This year's winner? Alana Grelyak and Michael Gabriele of Chicago for a parody of the well known MasterCard commercials which they titled "Cat Behavior Finally Explained".